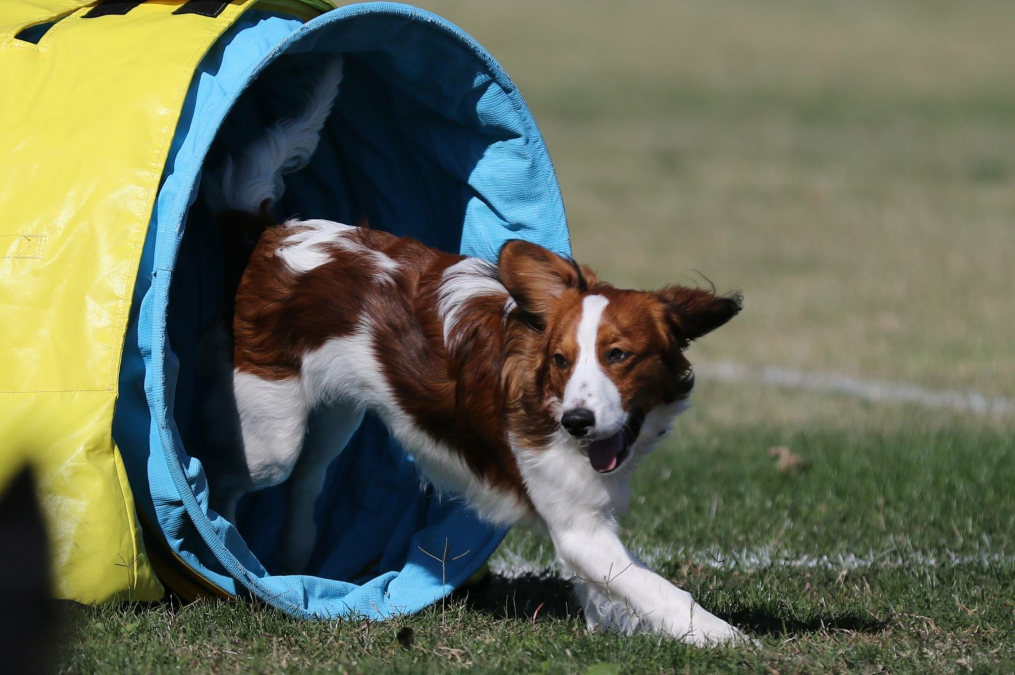 Harvey [video width="960" height="540"...
read more
Splash Many thanks to Susanne Martin of Golden Gate Kooikers for taking these beautiful photos of 7 week old Waterbound Splash in Time, otherwise known as...
read more
The Kooikerhondje is described as a small red and white spaniel like sporting dog. Its most unique feature is its long black ear fringe known as ear rings. Originally bred in Holland as a duck decoy dog, its most important feature is its white plumed tail waving to entice ducks to follow into the eendenkooi traps.
Waterbound Kooikerhondje have each been carefully selected for their diverse pedigrees. 
Our dogs live in the house with our family as pets first.
Our dogs have been imported from Finland, Hungary, and Switzerland as well as from the United States.
Our dogs are tested for all of the recommended health screenings.